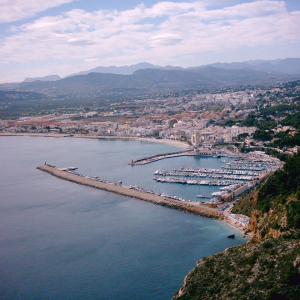 Eveleen Wiggett
" Met Oliver at Place in Sun, London in June this year. Due to that meeting we are now living the dream in our beautiful house in El Campello. Oliver made the whole process exciting and fun both pleasurable and easier than we thought it would be. We were chauffeur driven to various properties in the areas that we were interested in. Oliver had good feel for what we were looking for and showed us some wonderful properties. He was very professional, helpful and supportive, giving pros and cons to each property. A truly exceptional chap, there for us every step of our journey. Would highly recommend. "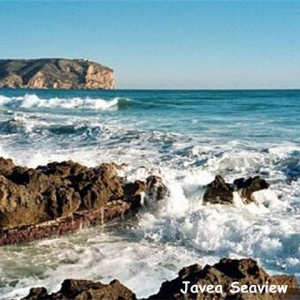 Peter Johnson-Treherne
" Oliver and team have been brilliant from start and right through completion of our villa purchase. Oliver knew what we wanted and showed us a great range of properties that fitted the bill... also ensuring we didn't waste time on areas not suitable to us. Oliver gave great advice and made the whole process very smooth. Would highly recommend "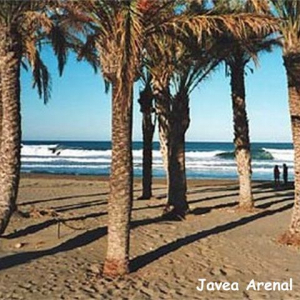 Cathy Sandnes
" Tiffany Leigh Cooper, thank you so much for helping me find a beautiful home❤ Your kindness, helpfulness and support is amazing 🌸 Thank you so much for everything!🌞 "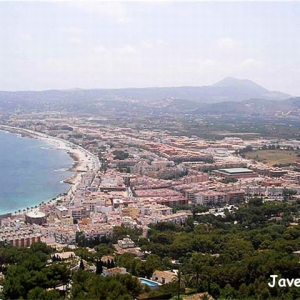 Freda Neill
" Had a great experience with Tiffany in Torrevieja 2 weeks ago looking for property with a very positive outcome! Tiffany was effective, efficient and knowledgeable and I would highly recommend her! 😎😎😎👍 "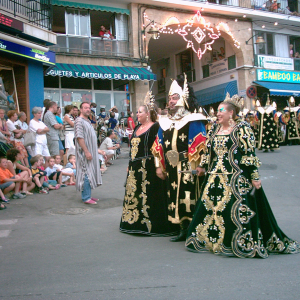 Laura Gentles
" Zoe was amazing with us. She helped us find our rent to buy property and she went above and beyond, putting in so much time and effort to make things as smooth as possible for us and to make us feel safe in the whole transaction. She has kept in touch too and has made the whole house buying experience very pleasant. Thanks Zoe! "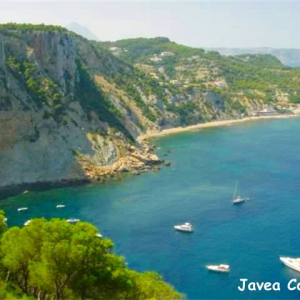 Jane Chisnall
" We met Tiffany at A Place in the Sun Manchester in March and from then until now, May, Tiffany has been extremely helpful. We told her when we were due to visit and she arranged numerous properties for us to see in the 2 days we had available. We found what we were looking for, Tiffany arranged and took us to the Solicitor to arrange a POA before flying home the next day. Was quite an exciting whirlwind experience but one we thoroughly enjoyed and it wouldn't have been possible without Tiffany's help. We know that Tiffany will be here for us throughout the whole process and beyond and that we are in safe hands. We would highly recommend as we were apprehensive in March when thinking of buying a place in Spain, but that first meeting with Tiffany put our minds at rest. "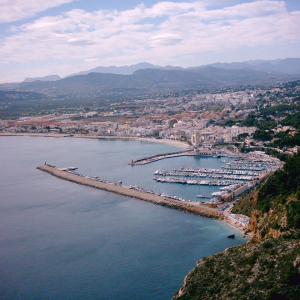 Nicola and Karl Meyer
" My husband and I met Tiffany from Spain Property Specialists at "A Place in the Sun Live" and again 3 weeks later when she collected us from the airport. I had emailed her beforehand a brief of many areas we wanted to see and any style 2 bed property along with our budget, which I felt was a tall order. She did not disappoint, we had an amazing few days, she met all of our requests and more. Tiffany works around the clock searching for 'the one' for you and in our 4 days spent with her, there was not one question she couldn't answer and believe me she was asked a few! At times I know we must have been quite frustrating but she always had a smile on her face and with encouragement we were on to the next one. She helped us through a couple of disappointments and guided us every step of the way through the whole experience, she is a true professional and helped us find our place in the sun. Tiffany has continued to be on hand now we are back home some weeks on and I believe we have a friend for life. Thank you Tiffany for your endless patience and the fantastic service you provided, you are a credit to Spain Property Specialists. "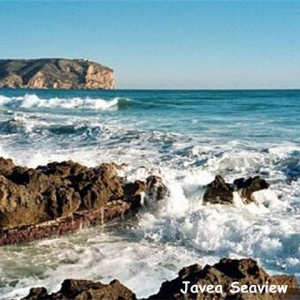 Sara Clarke
" We started our journey with Spain Property Specialists in Birmingham last year and had a few viewings of properties in February of this year but we were not ready to move forward. After the sale of our house in the UK we were introduced to Tiffany. We only had a week to be able to view properties but the first one we saw was the winner. Tiffany was brilliant from start to finish, even managing some tricky terrains in the car. We feel really lucky to have met her and know that if we have any questions she's there for us. We would highly recommend Spain Property Specialists. "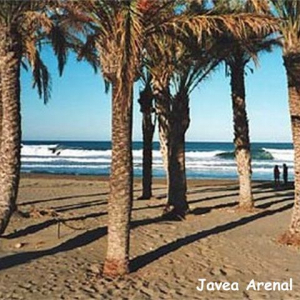 Kelly and Nigel Freeman
" We had seen a property that was for sale with a few different Estate agents.. We chose Spain Property Specialists as the reviews were really good. My husband contacted Zoe and we came out to Spain and Zoe found us our home in the sun… Zoe is such a lovely lady and is amazing at her job, she has helped us so much with not only the process in buying our property but also having reliable workmen do work on our property which has all been done quick and to a good standard. Zoe has come shopping with us and helped in ordering furniture.. Zoe is like a fairy godmother who makes dreams come true... As soon as you meet her you can see that she takes pride in all that she does and you feel comfortable in putting your trust in Zoe... We would 100% recommend Spain Property Specialists. "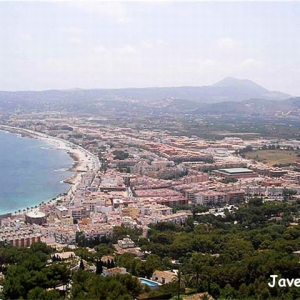 Lorraine Plant
" What a fabulous experience we had... Tiffany worked tirelessly for us to find us what we wanted. At all times of the day or evening, she was contactable to offer her expertise and advice. I personally would not have used anyone else. The service was fantastic. Thank you Tiffany you were friendly and kind and very understanding and patient. "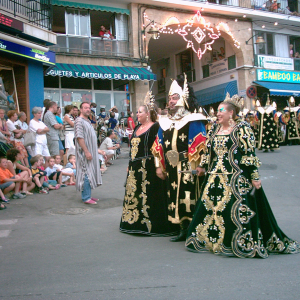 Jean and Hossein Shenava
" Russell Aldridge from Spain Property Specialists.com was truly exceptional in helping us find our dream holiday home in Los Alcázares. We first met Russell at the A place in the Sun exhibition at Manchester and found him very approachable. We kept in touch through WhatsApp and when we were ready to go over to Spain he met us at the airport. He searched out properties and agents in the areas we selected. He picked us up each morning from our hotel and chauffeured us to the properties. There was not one bit of pressure and nothing was a bother for him. He guided us through the currency exchange which will save us some money when we come to pay for our apartment. He booked and took us to the Notary and solicitors offices and helped us with our negotiations with the sellers agent. He explained the system in Spain to us and guided us easily through it. I highly recommend Russell and the company he works for if you are thinking of buying in the Alicante or Murcia area. "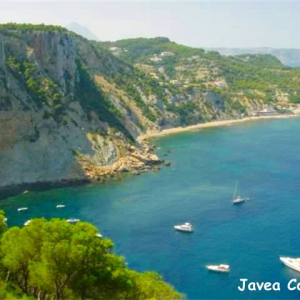 Michelle and Kevin
" We met Zoe at the A Place in the Sun exhibition in London and from that moment she's been a fantastic help from picking us from the airport to driving us all round different areas. We looked at 16 houses in 2 days (exhausting) but nothing was too much for her. We've now bought our forever home in Spain which Zoe made possible from solicitors, NIE numbers & bank accounts, Zoe and her staff continue to manage our property from utilities, deliveries, workmen and point us the right direction with everything else. We couldn't have done this without her this lady never stops. A great big Thank you from Michelle & Kev. "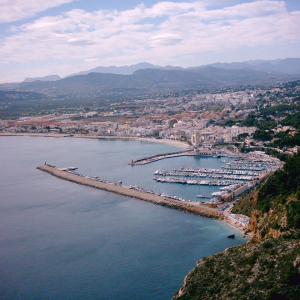 Steve Butler
" I first met Zoe at the "A Place in the Sun" show at Manchester, it is very daunting at first trying to work out how to buy a place in Spain if you don't have a clue where to start, that was me, but after meeting Zoe it ended up to be a very easy and pleasurable process, finding someone you can trust is essential to the process and Zoe is definitely that person without a shadow of a doubt, she is very experienced, has a wonderful personality, trustworthy, driven and truly has your best interests at heart. Zoe is like your One stop shop for everything, give her a shout a few days before you decide to come, she will research the area to find appropriate properties and then you have what I can only compare to as your own personal place in the sun episode (without cameras 😊), she can pick you up every day, take you around to all the areas so you get your bearings and view as many properties as you can handle, she has an excellent success rate and there is an extremely high chance you will find your dream home on your first visit, she will make out a personal plan that suits your duration and needs when you visit, it took me 2.5 days, then the whole thing was completed in around 4 weeks, Zoe helped me with absolutely everything, NIE number, mortgage, bank accounts, solicitors, house insurance, setting up bills, broadband, Wills and even Motorcycle insurance, there is literally nothing you need to worry about, Zoe does the lot, what she doesn't know isn't worth knowing, please make it easy for yourself and give Zoe a call, you definitely will not regret it. I still see Zoe all the time when I'm in Spain and consider us friends, she has made me feel very welcome in Spain and introduced me to a lot of friends as I spend a lot of time here by myself, this is all part of Zoe's service, tailored to your needs in every way, a perfect experience for me, as it turned out it was much easier than buying a place back home! "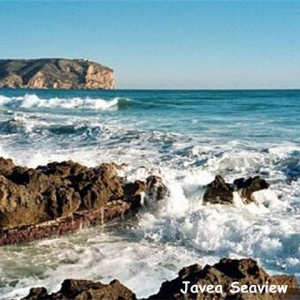 Denise and Robbie Burns
" We just wanted to thank Pip Bradley for all her help in purchasing our holiday home in the sun. She guided us from start to finish and helped us find our dream property. She arranged our viewings, picked us up from our accommodation and showed us around the area where we wanted to buy as we had not been to that area of Costa Blanca. Pip took time to get to know exactly what we wanted and helped us choose the best location and property. Once we had chosen our property, she helped us negotiate a price and arranged all the formalities for the purchase. Pip explained how buying a property in Spain differs from the UK and everything that happens after our offer has been accepted. Pip has even sent us details of local furniture stores for when we move in! Her help has been invaluable to us and we know we can rely on her and Spain Property Specialists to look after our apartment when we are not there. Pip was very knowledgeable about the whole area and made the experience very enjoyable for us both as we were a bit overwhelmed about where and how to start the process of buying a property abroad. Denise & Ronnie Burns "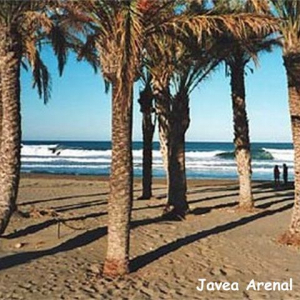 Maria Santone
" Having come across Spain Property Specialists at an a Place in The Sun exhibition I contacted Oliver in my search for a holiday home. He helped me find a suitable place with no pressure from him. He always responds quickly to any enquiries I make. He gave me fantastic support through the whole property purchase including help to set up my TV! "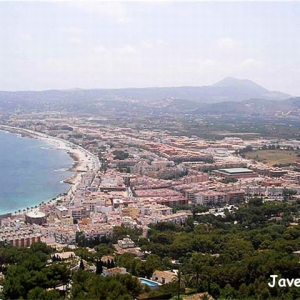 Lynn Hamblin
" We got recommended to Zoe from our friends who had recently used her services to purchase a property in Spain so we felt reassured that we were in good hands….and we certainly were. From our first conversation I knew that Zoe was going to be good after she reassured me and said "I will hold your hands through the whole process" and she most certainly did!! We knew which resort we wanted to be in and after I became a bit obsessed with looking online and sending all these links to her, it was actually Zoe who found our dream apartment and we actually made an offer after having an online viewing with Zoe !!! I had a week's trip already booked to view some properties but this wasn't needed so instead spent time relaxing and obviously viewed my apartment which was more than I had dreamed of and Zoe took me to the bank etc. from start to finish I was in the best hands and I really could not have done it without Zoe by my side. "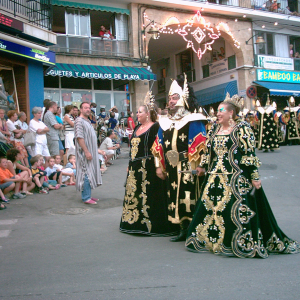 Dave and Kelly Sargeant
" We met Oliver from the Spain Property Specialists at the "A Place in the Sun" show in London and so glad we did. Having dreamt of one day owning our own place in the sun we headed to the exhibition to understand the process more, luckily we met Oliver who talked us through the process, but most importantly properly listened to our needs. The specialist advice offered has been priceless and together with the research Oliver did finding us properties to view, the viewings themselves, independent impartial advice on pros and cons of area and property has led us to our dream holiday home. The support is not limited to finding your place either, it's before during and after purchase and this has made such a difference. I cannot recommend enough. "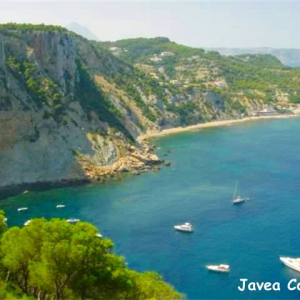 Grahame & Kate Smith
" We have just returned from a successful trip to Spain and have had an offer accepted on our dream villa in the heart of the Hondon Valley. Oliver, from Spain Property Specialists, was our expert during our search and his experience, knowledge and support were invaluable to us. He showed us a number of villas in different areas, all faithful to the spec we had provided. Despite the size of the region, Oliver was knowledgeable and well-informed about both the properties and the areas. He was honest, open, professional and down to earth. We really appreciated his objective approach, his preparation and research - it was clear he was there for us and working entirely in our interests. There was never any hard sell or pressure - which would have put us off - even as we approached our return to the UK at the end of the week! When we finally found the perfect villa for us, on our last afternoon in Spain, Oliver talked us through next steps and helped to negotiate a great deal for us that was below the asking price. Once the deal was done, we were supported with lawyers, finance exchange companies and notaries - and we could have done none of this without Oliver's support and contacts. He went the extra mile for us and was always available and accessible during our stay. We cannot recommend Oliver highly enough. He was brilliant. Mission accomplished! "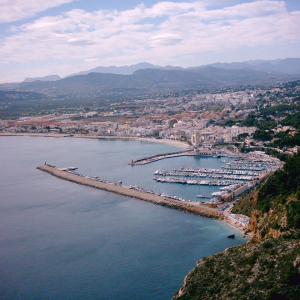 O'Doherty Family
" Have known Zoe for around 3 years now and originally met her at "A place in the sun" exhibition in Birmingham as my Mother was looking for a holiday home in Spain. Spoke to lots of agents at the exhibition but was most impressed with Zoe and the very transparent way which was/is her style. Sets her apart from most of the others. Our budget wasn't big and we were not sure if we could make it a reality for our Mother and there was lots of conditions attached regarding our search as our Mother is not very mobile regarding hills/steps etc but after 2 separate visits to Spain and lots of properties viewed which were not suitable, we purchased a lovely apartment which Zoe had lined up for us to view also. Picked us up from the airport and ferried us about all the time-nothing was too much trouble. A wealth of knowledge and we would have been lost along the way without Zoe's help regarding bank accounts, NIE numbers/documents and all the procedures in relation to buying and owning a property in Spain. Continues to be our key holder and the same still applies - will go out of her way to let people in regarding utilities/deliveries etc when we are not over in Spain to do this ourselves. Still a professional but we now see her as more of a friend and I would highly recommend Zoe if you are looking to do the same. "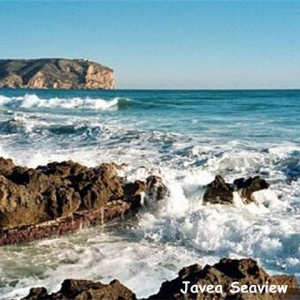 Martine & Jamie
" So… our holiday home in the sun began when we met Oliver at the A Place In The Sun Exhibition in London 2022. Well what can I say, we had been in touch with various estate agents, all of which were unhelpful in that they couldn't find us anything within our budget. Oliver went above and beyond to help us find the perfect property. He listened to our preferences and arranged 5 viewings all of which were all carefully planned out. We found our dream home on property number 3!!! I couldn't recommend anyone else who was so committed and friendly. No hard sale. He is, and still is, committed to seeing it though to the end, replies to my emails instantly and has helped with all our concerns when buying a property abroad. Thanks again Oliver, so so glad we made that exhibition!! "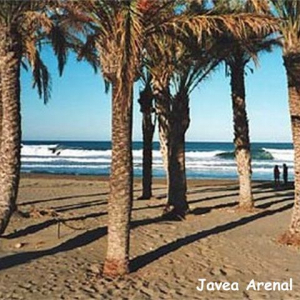 Lucy Brenner
" Zoe is lovely and I can not recommended her highly enough, she is a wealth of information and has helped us along the way with our move to Spain. From meeting us at the airport on our first trip to taking us out and about to look at areas, her wealth of knowledge is priceless. We couldn't of made this move without her, she is always at the end of the phone for any questions no matter how big or small! 😊 "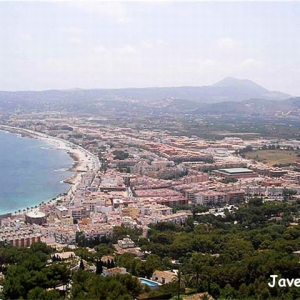 Jen & Bill Truman
" Zoe is fantastic. She made our dream a reality and found our forever home!! Going above and beyond, not just finding our home, but helping us with all aspects of what we needed to do to relocate here. So knowledgeable and having all the right contacts you need, not just referring you to them, but staying with you and guiding you through each step. Always putting her clients first in everything she does. We can't thank you enough Zoe!! We would 100% recommended Zoe and Spain Property Specialists to everyone !!! "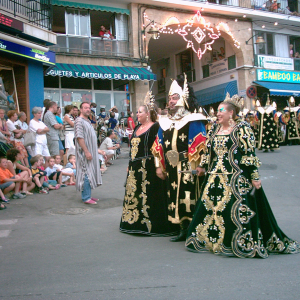 Matt & Anne Duncan
" My wife Anne and I had a short window of 2 days left after searching for a property in the Orihuela area for 4 days, on a chance meeting Zoe was recommended to us and we sought her assistance. It was immediately evident that Zoe had a very professional approach, understood our needs and budget and was an encyclopaedia of local knowledge. On day two Zoe found us a very special property that we have now completed the purchase of. Zoe and Spain Property Specialists have continued to support us with local contacts and a key holding service. In summary I would not hesitate to enlist Zoe for any future property purchase and highly recommend her service. "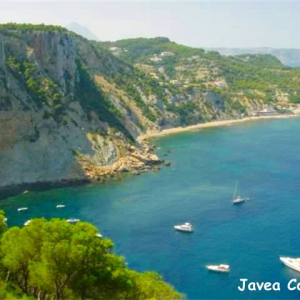 Lyn and John Hassell
" My husband and I were looking to buy a property in Villamartin in 2019 and while we were there on holiday having a look around back in 2018. We met a couple who gave us Zoe's contact details as they had a very positive buying experience with Zoe. We contacted Zoe and arranged to meet her over a coffee to discuss what the process would be and what to expect when looking to move to Spain permanently. Zoe was very knowledgeable about all of the processes needed to start a new life in Spain, the area and what we would likely expect for our budget. This made us feel positive about the decision we had made and asked Zoe to help us through the process. Zoe helped us with our Bank Account and NIE and we went back to the UK feeling positive about the move. After the sale of our property in the UK we made arrangements to move in January of 2020 and Zoe met us and handed over the keys to our rental and we began looking for a permanent residence. Zoe was there at every step and advised us on what would suit our budget and ferried us around lots of different properties before we came across the one we fell in love with. In between this time the lockdown happened but Zoe was there on the other end of the phone to support us and we resumed the search post lockdown. Everything went smoothly once we had made the decision, we completed in 4 weeks and moved in in June 2020. We were also helped with our Residency and our Driving License following Brexit. We are now fully settled and are friends with Zoe and her family, she is like family to us and we cannot thank her enough for the level of care that she gave us at a really stressful time. "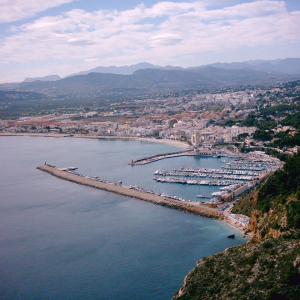 Varcoe Family
" My mam and dad bought with Zoe during covid to get the dream of owning a property in Spain. I was how ever very sceptical since they couldn't get over to view the property and you hear a lot about scams. I got in touch with Zoe myself she phoned me the very same day and went thru everything with me and gave me her number in case I had any more questions. My mam and dad bought there apartment and managed to get over there for 36 hours in that 36 hours Zoe was there for them showing them round taking them shopping and helping with the bank and solicitors and Zoe and her husband even went above and beyond in taking deliveries and putting furniture together. My mam passed last year and Zoe has been with my dad every step of the way to help him thru this process and deal with the legal side of Spain. Over all I would highly recommend Zoe and her family for there help support and going above and beyond the point of duty to make sure everyone is happy and settle we could not have done any of this without her. "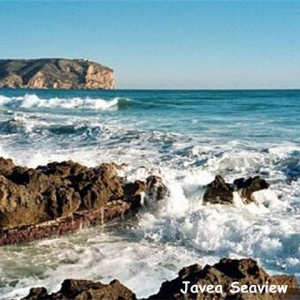 Margaret Snowden
" Zoe and her company came highly recommended to me by my keyholder as it became necessary to transfer to another Agent during the selling process of our Villa. This was not an easy task, but was made possible in a very professional way in Zoe's hands. We were very pleased to have carried on with the transfer process and our property was extremely well featured over the internet and beyond. We were kept regularly and totally in touch with all details and all viewings which were taking place and the attention and time spent during the process of sale was extremely appreciated and really what we had hoped for from the initial outset of deciding to sell our property. Zoe was always easy to contact and extremely helpful and understanding of every detail and request - always the professional - which is why I would have no hesitation in recommending Spain Property Specialists as anyone's go to place for excellent service "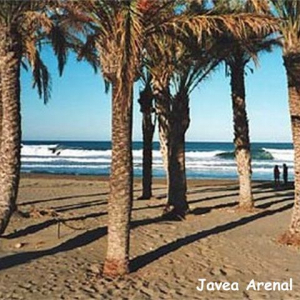 Lorna & Phillip Murphy
" We've just made the biggest online purchase of our live & Zoe has made our dream come true! After reading recommendations on various forums for Zoe I contacted her with a list of a list of what we thought we were looking for. Unfortunately our trip in Sept 2019 coincided with one of the regions worst weather, but Zoe collected us in bucketing rain & took us to a legal/tax consultant who took us through the whole purchase process (forewarned etc). Once we understood we started the ball rolling & in between organising property viewings Zoe was organising bank (for account), NIE & I opted for Power of Attorney) so meeting with Notary. Due to weather areas were cut off so we were limited to certain areas. We discovered that what we thought we wanted was not what we wanted & what we wanted to spend to get what we wanted was not feasible (classic A Place in the Sun stuff)!! We decided to halt the viewings & regroup (hubby wasn't quite onboard at that stage!) Zoe's parting words with me were "you own me now" so basically all admin work was completed (zero pain/hassle to me) and if we saw a property we liked any time in future we could check in with Zoe. Over the couple of years things cropped up - simple questions like "what's this area like/is this good value" & Zoe would respond with her professional opinion & based on what our family enjoy to do (area too quiet for teens/area hilly for walking) etc. Well covid hit & out of blue in July 2021 we saw an apartment in area we knew well that was great value, in need of work but huge potential. We contacted Zoe & she arranged to view & called me with agreement that it was indeed an option. She had noted the good/bad/ugly during her visit & when we did our virtual viewing she was able to point the issues. We decided we wanted to proceed but wanted a rough price to do repairs. Zoe had a builder in next day to give a visual estimate. Based on this we started our bidding & within a day had secured the apartment. All we had to do was sit back & let Zoe & solicitor do the work, while they kept in touch every step of the way. This included transfer of utilities, insurance etc. Once deal closed Zoe kicked into action organising locksmith/gardeners/painters/cleaners/builders/WiFi/TV. Not a hope we would have done any of this ourselves - Zoe's knowledge was invaluable & it was a stress free process as a result. Thank you so much Zoe - every person you've introduced us to has been so nice & helpful. We now own our own orange & lemon trees. "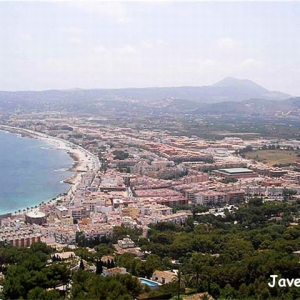 Linda & Alan
" Zoe found our perfect house for us after listening to what we were looking for. When we were unable to come out for the viewings she took us round the properties online pointing out what might not be apparent on screen or from photos. In fact she found us a property we would never have come across ourselves. Zoe took the stress out of buying a house in Spain by taking care of everything for us from negotiating the purchase price, NIE numbers, bank account, currency, house insurance,liaising with solicitors etc, arranging to have locks changed, security grills fitted. When we were able to travel over to collect our keys Zoe picked us up at the airport to take us to our new home. She even took us to get some essentials for our new house. We had a small issue with one of the security grills and Zoe got it sorted immediately. Zoe showed us round the area as she would have done this if we had been able to get out for the viewings.They also offer property management service so are our key holders and are currently arranging to have our house painted while we are back home. We cannot recommend Zoe enough for making the process of buying the right property in Spain so straight forward and for patiently answering all our questions. "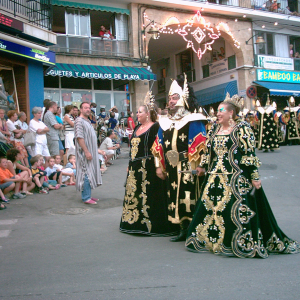 Sue & Mark
" We set out to buy our Spanish house with a few ideas and a lot of trepidation. We got in touch with Zoe quite early in the process and she talked us through the viewings, the offers and finally the purchase - and all the other potential pitfalls, This made buying so easy for us, especially when a pandemic was stopping many other transactions. She recommended and arranged the solicitors, the money transfer specialists and every other thing that made our purchase so easy in Villamartin and we really can't speak too highly of her part in us now being Spanish home owners – so thank you. Since arriving here, she's even been pointing us in the right direction for shopping, food, restaurants and bars – so the service doesn't just finish when you've bought. "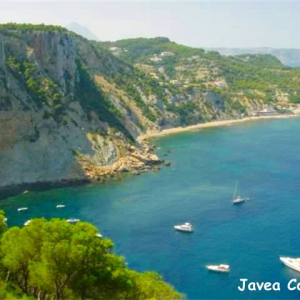 Maria Thompson
" I cannot recommend Zoe highly enough to anyone who is thinking of purchasing a property in Spain. Her passion, integrity and vast knowledge of the Spanish housing market are second to none and enable her to deliver a first class service, specifically tailored to her clients requirements. I really enjoyed spending time with Zoe, getting to know the area I had chosen as well as viewing the properties she had lined up. We had many laughs together and she managed to sell me a lifestyle, not just a house. We did not have to view many properties to find the one and when we found it we both knew she could cancel any remaining viewings. Zoe worked tirelessly on my behalf in finding me the right property and handling all the negotiations to secure it. She also navigated the legal quagmire associated with a house purchase, finding me a solicitor, a currency exchange company, bringing me to the notary and helping me open a bank account. She took all the worry and stress out of purchasing a home abroad. When I returned home she kept me up to date with all developments regarding the sale. I found Zoe to be completely trustworthy and transparent and was confident in asking her to be my power of attorney when I was unable to attend the final stage of the purchase. I can honestly say that had Zoe not been involved in my property search I would still be looking through property websites hoping to catch my lucky break, but now... Gracias mi amiga "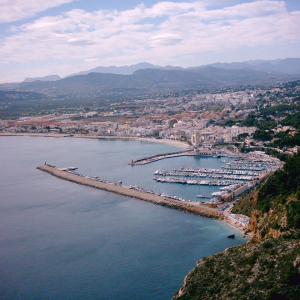 Peter & Jackie O'Sullivan
" We first met Zoe at the London A Place in the Sun Exhibition in May 2019. She impressed us with her knowledge of the region we were interested in and we began to feel that the dream of having 'our place in the sun' might become a reality! We met her again that September at the Birmingham A Place in the Sun Exhibition and arranged to go out to Spain in the October to view properties. Zoe met us at Alicante airport and took us to an apartment in Villamartin that she had booked for us at a good rental rate. We spent the week with Zoe, viewing lots of different places in the Villamartin area as we didn't really know what we wanted. We had an idea but it's very different when you are there. At the same time she also helped sort out a Spanish bank account and get our required NIE numbers in the event that we found somewhere. Zoe helped us narrow down our search and we eventually found a lovely apartment on the Villamartin Plaza which we made a successful offer on. After our offer was accepted Zoe then helped us with all the required administration and making sure we had nothing to worry about and that there were no nasty surprises! My wife and I can highly recommend Zoe, she is helpful, professional and very knowledgeable and we wouldn't have been able to find our perfect place without her! We now regard her as a friend and always look forward to seeing her when we are back in Spain. "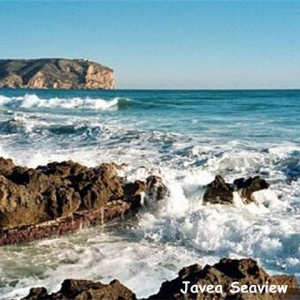 Donna & Kevin Grant
" It is a pleasure to write Zoe a testimonial. We met Zoe via a recommendation from friends. Before we met, Zoe's communication via telephone and emails was really supportive. Lots of advice and preparation for our planned trip. Zoe met us when we arrived, we had a drink and a chat going over the plans for the week. Zoe took us around all the local areas. We had planned viewings that Zoe had prepared for us. We were then taken and introduced to solicitors and supported setting up our bank account. If we had not had Zoe helping us we would not of known which way to turn? On previous visits we were giving all sorts of conflicting advice by different property agents. During the week we had lots of viewings that Zoe took us too, supporting us all the way ( with lots of laughs on the way ). After each day Zoe would stop with us and reflect on the viewings helping us to get on the right track. Zoe took such interest looking for the home that was our dream. The day we found the ONE (found by Zoe) !! Zoe was just as excited as we were. She helped us to get the best deal possible and took all the pressure off by doing the negotiations on our behalf. When we decided to purchase the property, there was no holding Zoe back, she was straight on to all the legal details, keeping us informed along the way. There were a few hiccups and a fact that had we not had Zoe, we would not of known what way to turn. Zoe acted on our behalf keeping us in the loop and less than 6 weeks we were back. Again Zoe met us and took us to sort out all the legal issues, and took us to sign for our property, there were a couple of last minute issues where Zoe and our solicitor (recommended by Zoe) were beyond supportive, without their experience and the trust we had in them we would not of known what to do. We signed for our dream home, It was such a lovely day sharing it with Zoe. It's not left there though... Zoe sorted all our utilities out, settled us in the area, pointed in direction to set ourselves up with furniture/car etc. We still have regular contact with Zoe who is at the end of the phone for anything we need. We cannot imagine going through the process without her. We would wholeheartedly recommend you use Zoe to support you buying your home in the sun. Zoe becomes a friend in the sun ☀ Donna and Kevin Grant Leicestershire/ Dehesa de Campoamo "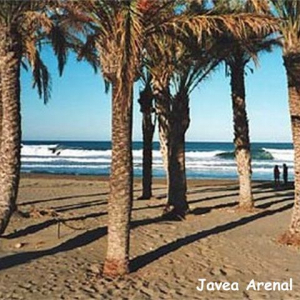 Lisa & Simon
" We would highly recommend Zoe at Spain Property Specialists for anything relating to buying a property in Spain. Zoe organised everything for us at very short notice from the viewing trips with accommodation arranged & transfers to & from the airport, to visiting the notary for our NIE paperwork to be processed. Zoe also set us up with a fabulous solicitor & a bank account all in the space of a 4 day stay. Zoe was on hand both out in Spain & via the phone for every step we needed to take, it was most re-assuring having her knowledge & expertise at our disposal especially during the negotiations, sale & signing of contracts with the agent etc. Our experience of buying our first house abroad was completely stress & trouble free thanks to all the hard work Zoe did to make our dream in the sun come true. We knew as soon as we met her at the 'Place In The Sun' show at Olympia that she would be the right one to help us on this journey. Zoe's personality & friendliness combined with her professionalism & vast knowledge of the processes make her a true asset to anybody considering this move. We wish you all the very best for the future Zoe & look forward to seeing you again when we host our housewarming in Spain! "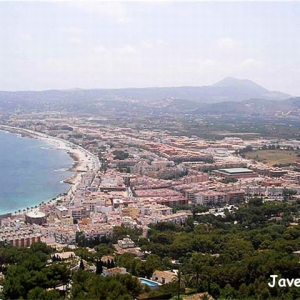 Partick Postill
" Zoe kindly found me a delightful rental property for 3 weeks when I was over in Spain working. I found Zoe to be very professional, very personable and incredibly knowledgeable about everything relating to Spanish property. I happily recommend Spain Property Specialists and Zoe's services to my friends and family to rent or buy property in Spain, as I know their best interests will be looked after and with complete peace of mind through the whole process. "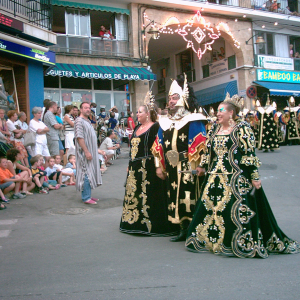 Kim Fazzani
" From the moment I met Zoe at the A Place in the Sun Exhibition in London, I knew I had picked the right person to help me through the process of buying a property in Spain. Zoe showed me around all the various areas that I was interested in and was extremely knowledgeable, showing me all their amenities and landmarks. Zoe found me my perfect property and then went through the whole buying process on my behalf, saving me money at every opportunity. I can not recommend Zoe highly enough, she certainly took the stress out of the buying process for me and saved me thousands of euros in the process. "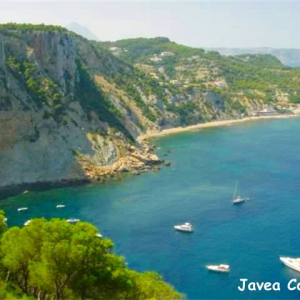 Phil and Julia Dawson
" After a few months of searching for our dream property and constantly hitting brick walls, we got introduced to Zoe and first met at a Place in the Sun. We gave Zoe a spec of what we wanted and although we had a tight budget she worked so hard to find us our lovely apartment. Zoe worked with us throughout the whole process and was invaluable, she helped find us a solicitor helped with our NIE numbers and accompanied us to the Notary and explained the process. Zoe has extensive knowledge of the areas and showed us the best restaurant, best beaches, where to go shopping, I could go on. We can't thank Zoe enough for all her hard work and can't recommend her enough. Zoe always goes above and beyond to help her clients through the whole process. "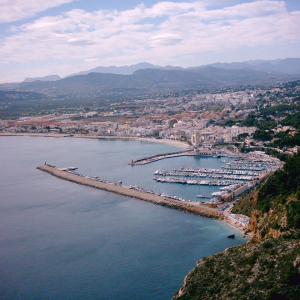 Mark and Cath Dixon
" Zoe provided us with an excellent service from start to finish when we purchased our apartment in Spain. Nothing was too much trouble and Zoe went out of her way to find us exactly what we wanted. The whole process from start to finish was handled very professionally. We would not hesitate in recommending Spain Property Specialists to look after your requirements in full, we will definitely be using them when we're ready to look at villas! "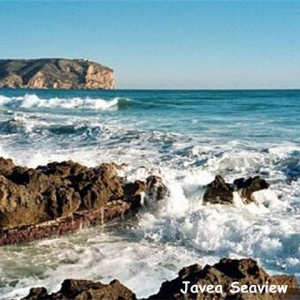 Chris and Karen Whittle
" Our dream was to take early retirement and move to Spain, when the time came that financially it was possible we didn't know how to go about it so we went to a Place In The Sun and we met Zoe who was very friendly, a few months later we came to Spain for a weeks holiday and met up with Zoe who sorted out our NIE numbers, took us to open a Spanish bank account and fixed us up with a very good solicitor. Once back in the uk Zoe was in Contact with us whilst looking for properties for us. When the time came for us to move over having sold our property and finished work Zoe fixed us up with a rental property and drove us around different areas looking at houses. It only took us a couple of weeks to find our dream property which we are now living in and we love it and are so happy. We could not have done it without Zoe, she was with us every step of the way, her knowledge is vast and nothing is too much trouble for Zoe. We would highly recommend Zoe if you are thinking of buying property In Spain. "